Radio 10 710 AM 100,000 watts
Transmitter Site at Campo de Mayo, Argentina
Radio 10: 100,000 watts at 710 AM
in the Western Hemisphere's second largest market.
Radio 10 is Argentina's most powerful AM Radio Station with 100,000 watts at 710 AM. Here are views of the transmitter site Located near El Tigre, Northwest of Buenos Aires. While impossible to see in a web photo, there is a quarter wave antenna spaced a quarter wave to the West of the tower. This passive tower forces the radiation pattern of Radio 10 towards Buenos Aires where huge buildings make Am reception hard for every other station.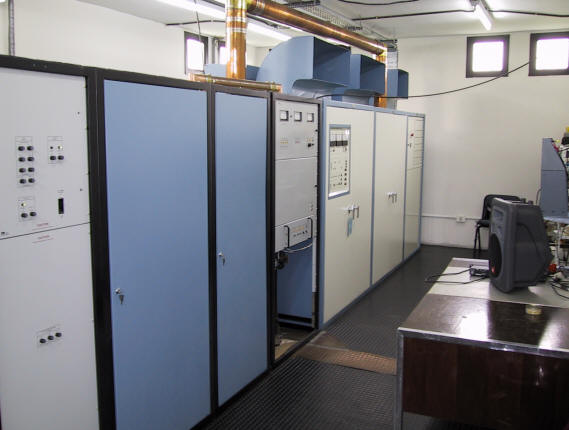 The 100,000 watt main transmitter for Radio 10 is to the right;
the 25 kw auxiliary is partially seen on the left.
Rear view of the 100 kw AM transmitter, showing the plumbing.
TPO meter: 100,000 watts and Argentina's most powerful AM radio station
The Power output is 100 kw.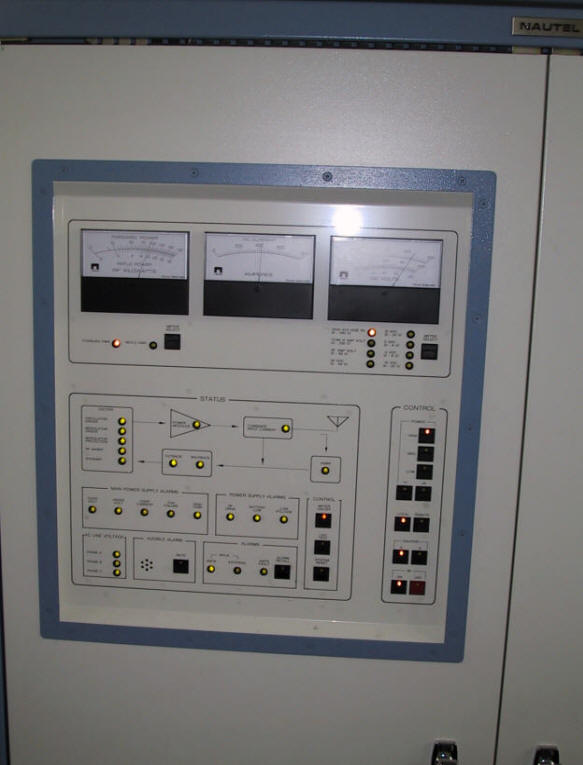 Metering panel of the 100 kw Nautel of Radio 10 on 710 AM.
Audio processing and control equipment.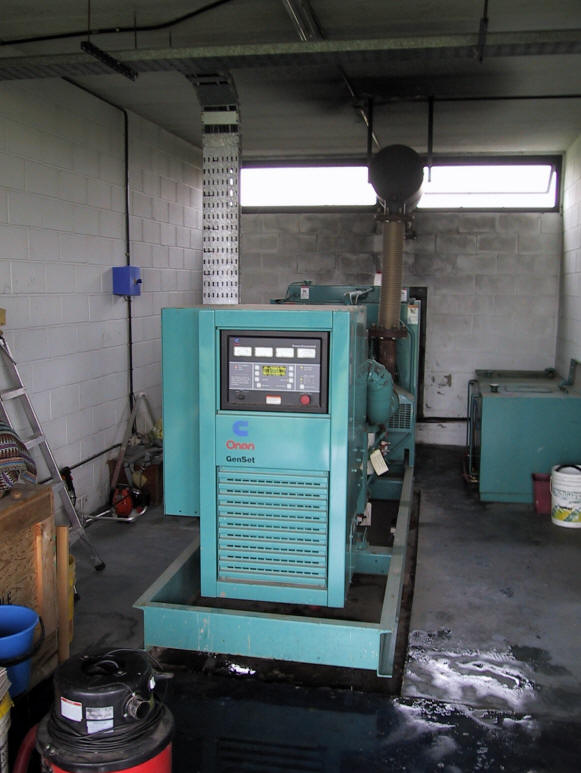 Auxiliary generator for Radio 10
The tower of Radio El Mundo, 50 kw at 1070, can be seen in the distance.
More of the tower. Note that the building is on stilts; the site is on a flood plain where waters can reach nearly 2 meter depth.
The cement block gives an idea of the cross section size of this tower.
Half wave tower of Radio 10 in Buenos Aires's "Campo de Mayo" military
base near El Tigre to the NW of the city center.
Another view of the tower and its outriggers.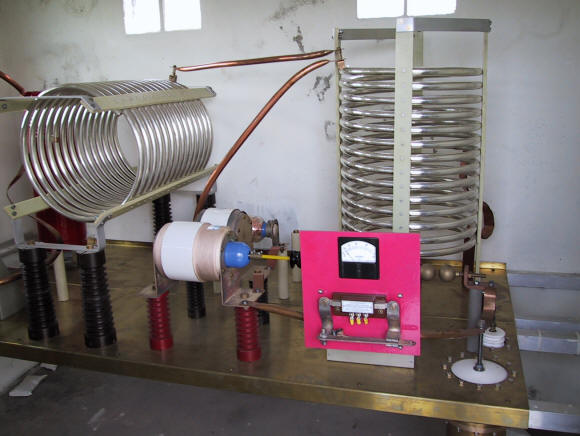 Everyone loves an ATU:
Half of the doghouse. (If you don't know, don't ask.)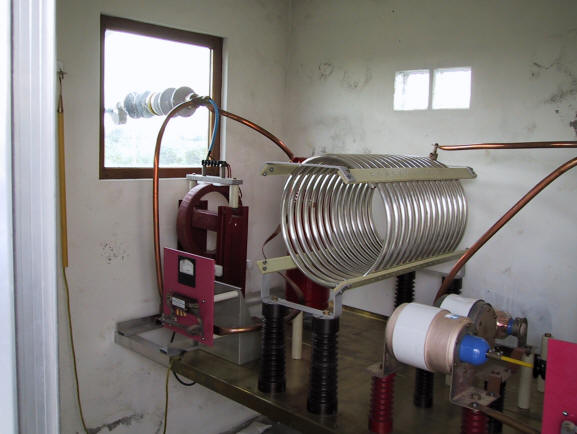 ... and the other half.
(actually, the ATU or doghouse is where the characteristics of the output
of the transmitter are matched to the characteristics of the tower so that the
tower will "take" the transmitter power efficiently.)
View of the outriggers that give the tower a broader horizontal face.
The antenna is not a unipole... the outriggers are simply
there to create a wider cross-section.
This walkway is actually about 2 meters above ground, because the entire
site is a marshland or swamp, and is actually on the Campo de Mayo
military base. This base is infamous for its part in the military rule
30 years ago when it was the place from which many of the "disappeared"
departed and were never seen again.
View of the parasitic tower at a corner of the property.
his Quarter wave tower is not fed but is tuned. It "pushes" the signal
more towards Buenos Aires, a noisy environment that
needs every bit of signal possible.